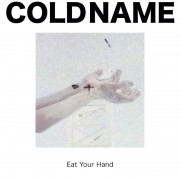 Cold Name is the solo project (started in January 2013) of Nobuyuki Sakuma from Jesse Ruins.
Cold Name released its first cassette 'Not In Love' on Living Tapes in April 2013. A second cassette is due to be released also on Living Tapes later in 2014.
LIMITED EDITION – 300 COPIES – SOLID WHITE VINYL – 350g SLEEVE WITH GLOSS LAMINATE FINISH – DOWNLOAD CARD.