Wave Tension Records: Shad Shadows – Prismatic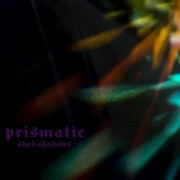 Shad Shadows is a dark electronic duo from Ravenna, Italy.
Its members Luca (voice, synth, drum machines) and Alessandra (synth, vocals) were brought together through a common love of obscure electronic music and began writing and recording dark and gloomy sound and image in the winter of 2014.
Inspiration came to them by way of experimental electronic sounds, film soundtracks, industrial dance sound of 80′s and 90′s.