Spinne am Abend – Arbeitstitel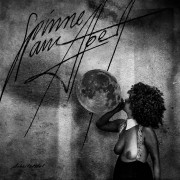 With my debut "Arbeitstitel" (Working title), I simply elevated a collection of demos to an album inspired by the dirty, emancipated recordings of old post-punk and avant-garde artists, which for me only became masterpieces through their imperfection. I found this beauty of flaw in long-lost song scraps of old, often amateurishly recorded, audio tracks that I left almost entirely unedited. Instead of meticulously constructing, I followed my very spontaneous feeling to a chord progression, bassline, or drum loop.
This is why some of the compositions can only be described as anarchistic. Punk, and the deconstructions of its forms, was the path I wanted to take and get lost in. In the end, I always surprised myself.