Lebanon Hanover – The Last Thing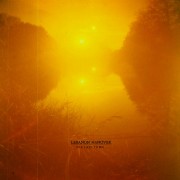 It is with great anticipation that we announce the release of LHs new Maxi Single titled "The last thing". Luckily, Lebanon Hanover's "Last thing" isn't the last but the first impression of a full LP to follow later this year. Two beautifully melancholic tracks, allow us a glimpse into LHs private world of pure magic. Sonically the Single is capturing the vulnerability and at the same time the combustible energy of the duo. The enviroment remains morbidly romantic, while the distorted guitar reflects the sound of the distorted reality we live in.
Lebanon Hanover once again capture the spirit of our time, the loneliness, isolation, alienation and digital anxiety of the individual, offering us the comforting acknowledgement that there is still some deeply sensitive music out there. And that should be enough even if it would be the last thing remaining.