Fabrika Records: Lebanon Hanover – Sci​-​Fi Sky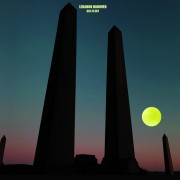 At the dawn of the global pandemic, where dystopian nightmares that were only ever seen before within the pages of books and flashes of silver screen celluloid, has become a daily reality, a new kind of darkness envelops the world. It was at this Lebanon Hanover returned, sharing a glimmer of hope with the single "The Last Thing," the duo's first song from their forthcoming sixth studio album Sci-Fi Sky.
Spanning an epic journey across ten tracks that wander through industrial landscapes, and ascend beyond the atmospheric aether, Sci Fi Sky is Lebanon Hanover's most cohesive artistic statement to date. With their icy hearts on their sleeves, this is the culmination of a decade's worth of musical creativity radiating from the minds of both Iceglass and Maybelline, and altogether an otherworldly beacon of hope in a time of sheer darkness.