Dead Wax Records: Gwendoline – Après C'est Gobelet!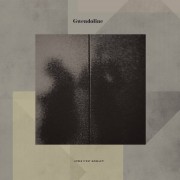 Gwendoline is the project from Micka (a.k.a. Mikoune) and Pierre (a.k.a. Daniel). Based in Rennes, musically influenced by the classic cold wave which originated in their country, precarious and aimless, they shape Gwendoline to their own image. Pure DIY ethics, quick recordings at their home studio. Dark lyrics, self-mockery, criticism, sarcasm derived from the world's mediocrity.
"Après c'est gobelet!" is their first album. Melodic but dark, ironic but direct, sophisticated but absolutely minimalistic. A testimony of today's world viewed under a grey prism of sarcasm and wrapped around beautiful melodies and rhythms.