Danger Records: Cry – Fire Me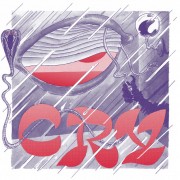 Cry, best newcomer! Hail from Brussels, Belgium.
After several shows with Lithics, Intelligence, Vintage Crop, Rays, and Vanilla Poppers to name a few, the band recorded 4 tracks. 4 super wild synth punk ravers, reminiscent of the Aussie scene, Nun, Spotting, Ubik and leading us to think to greats such as Black Abba, Lost Sounds, Causey Way.