This Is The Bridge – This Is Not Sophistication Vol. 4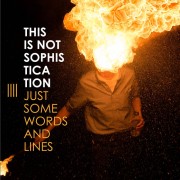 Solo and collaborative electronic music project from London area with roots in Liverpool. This Is The Bridge explores a 'primitive electronic', DIY sound using mainly analogue synthesizers.
A collection of unreleased material, alternative versions and abandoned demos. Recorded 2018-2019. Volume 4.
Digital Album (free download)