Btx3R/F01101/Exe: Material Eléctrico Vol III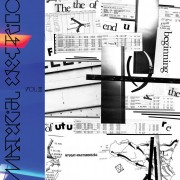 Third volume of the series MATERIAL ELÉCTRICO this time released on vinyl. Compilation of international mutant electronic underground.
A tour around experimental electronics covering abstract rythms (Santiago, Black Zone Myth Chant), industrial new ebm beat (Celldöd, Klack, Violet Poison, Bässt), minimal wave (Circa Tapes, Sam de la Rosa) and the great collaboration between Sam De La Rosa & Kyle Dixon (Survive, Stranger things soundtrack).