Going Underground Records: Cruz De Navajos – Dominacion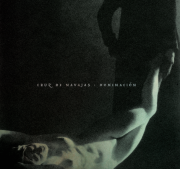 Debuting in 2016, Mexico City's Cruz De Navajos has already established itself as one of the more exquisite contemporary dark wave/post punk groups. Lyrically, Cruz De Navajas tackles the difficult issues of femicide and the forced disappearances of the citizens of its home country, Mexico. Despite the heavy subject matter, the band builds its songs upon melodies and movements reminiscent of the finest gothic rock bands of the past and present.
The members of Cruz De Navajas describe its sound as dark, danceable post punk. Recommended to fans of Siouxsie & the Banshees, the Cure and Sister Of Mercy.