Born Bad Records: Vox Low – Selt-titled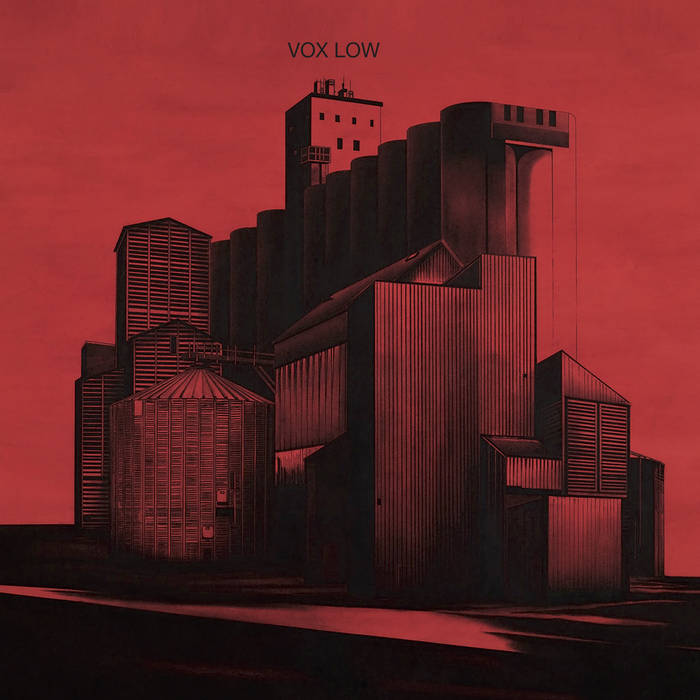 Abandon all hope, ye who enter here. This is the inscription seen on Dante's Gates of Hell; but these are also the opening words of Bret Easton Ellis' American Psycho – scrawled in red-blood lettering on the side of a building full of yuppies dressed in Armani. All the themes are there: pop occultism, the Passion of the Christ, and a synthetic view of the world, here's what this Vox Low record is about.
An outline of Vox Low's history: some Parisian disco and punk fans who took their shot as Think Twice during that hysterical period of Parisian 'French Touch' in the early 2000s. This movement, then marketed as an unprecedented musical revolution in the country of baguettes and saucissons, turned out to be no more than a bling swindle worthy of Christophe Rocancourt : whatever you do, the bourgeoisie will always get by fine in the end. In spite of its sound credentials, Think Twice's music did not find any resonance at the time.
2018, times have changed: who feels like having fun yet? Jacques Chirac is losing his marbles, bedridden in a mansion in the 6th arrondissement of Paris behind heavy velvet curtains; Daft Punk are hiding baldness under motorcycle helmets, and everybody now listens to music on their Bluetooth devices by way of monthly digital subscriptions. Enough with right-wing hedonist disco, let's put our Donna Summer records away – not in the mood anymore – and dig out Éliphas Lévi's big black book: Can, The Fall, or Peter Gabriel-era Genesis.
This is a time for punk urgency, for depressed minimal Krautrock, for the great shamanic hypnosis. This bunch of greasers from the Porte de St Ouen area now perform as Vox Low, with Jean-Christophe Couderc (vocals and synth) and Benoît Raymond (legendary bass guitar, guitar, synth), later joined by Mathieu Autin (infernal drums and voodoo percussions) and Guillaume Léglise (savage SG guitar, synths as well) for setting up live performances. Indeed for Vox Low, stage performance is a founding act. It even has to do with pure ceremony, which quickly brought the band its cult aura. Seeing the combo on stage is an act of faith, a celebration of dark forces. Far from lazy live performances on Ableton, Vox Low is like an acid-house version of the Jesus & Mary Chain on stage.