Beläten: Alvar – Deceivers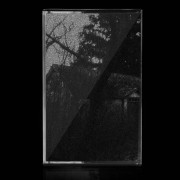 Det Stora Alvaret is a particularly barren plain situated on Öland off the eastcoast of Sweden, from which arid soils the mysterious spectre of Alvar has risen.
On Deceivers, the duo's debut, we're treated to some grade a horror electronics, formed by equal measures of hook-laden minimal synth and arafna cultura steeped technoire. Add a healthy does of the windswept gloom endemic to these parts of Sweden, and you get this: seriously apocal-hypnotic dance music, guaranteed to leave you dancing all the way to Ragnarök.