Visage Musique: Liz & László – Rien à Paris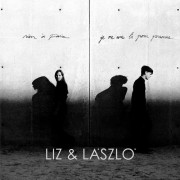 VM is proud to present its last release of 2014. Liz & László's debut single "Rien à Paris", finally on 7" vinyl ! Liz & László is a duo comprised of Automelodi's Xavier Paradis and Xeno & Oaklander's Liz Wendelbo. Previously released on Wierd Records in 2012 as a digital single, the title track takes inspiration from the 1970's French surrealist film Céline et Julie vont en bateau while the B-side is a cover of Françoise Hardy's "Je ne suis là pour personne".
This is a limited edition vinyl pressing of 300 copies.