Peripheral Minimal: Paradox Obscur – Noir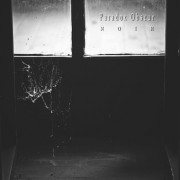 Rhodes' finest exponents of Minimal Synth and Coldwave return with a highly limited tape before a full LP release in the new year. 4-tracks of 80′s tinged synthwave that is simultaneously accessible and darkly melancholic.
Hurry, the cassette is strictly limited to 50 copies!