Nadanna: 23rd Underpass- Real Life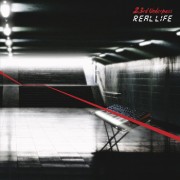 23rd UNDERPASS was founded in 2009 in Athens by Costa Andriopoulo (composition, songwriting). The same year saw the release of the 12″ maxi single "You'll Never Know / Sometimes" in collaboration with Taxiarhis Zolotas (lyrics, vocals) and John Papagiannis (arrangements) on the Dutch/Italian record label Iventi Records. The single became a smash hit and sold out within two weeks time! The first video clip was aired in 2010 following up on the success of the single. The music contains influences from Italo disco, synthpop and new wave.
Since 2013, 23rd UNDERPASS consists of Costa Andriopoulo (composition, songwriting) and Nadia Vassilopoulou (lyrics, vocals) with them collaborating with various artists on vocals, amongst them Giannis Dimoulas (September Code) and Leo Skiadas (Cinemascope).
Listen here and order here.