aufnahme+wiedergabe: Melania . – Rimorsum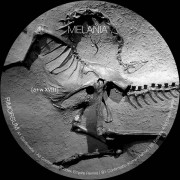 Melania . is a techno / industrial / EBM / new wave / experimental / ambient solo project from Berlin.
Melania derived from Greek "Μελαινα" – meaning "black, dark". In Greek Mythology Μελαινα was one of the nymph of the sacred Korykian cave, presided over the subterranean spring.